The most expensive font?
I don't buy fonts, I never did. I've always felt that Dafont and 1001Fonts had enough free fonts for download. Plus, design blogs like WDL and SmashingMag regularly post wide arrays of well-designed free fonts (always looking forward to those actually). And it doesn't hurt either that file-sharing has made it easier for us to download "bootlegged" fonts these days.
So when I realized how cruel the non-illegal world really is, and that quite a lot of fonts for sale are actually expensive, I tried to sniff around the web to find out some pretty expensive fonts. And I was shocked.
Lexicon - $4,999 = P215,000

DTL Prokyon - $2,170 = P93,000


Geronimo - $2,811 = P121,000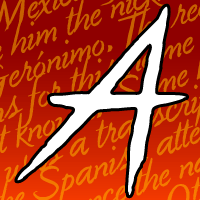 Trinite - $4,685 = P202,000

Benton San - $3,200 = P138,000

Luxury - $1,500 just for 5 freakin users! P65,000

I had to breathe first before absorbing all of that. I had no idea fonts could be so expensive! You know how easy they are to select from a drop-down list when you use them that you actually take them for granted? 
Dear fonts, you have my respect now!
Of course, these are just commercially available fonts. And in the real world, ready-to-purchase items are like, the normal stuff right? I will have to assume that the most expensive fonts in the world can be acquired when you ask an agency or a designer to custom-design one for you or your company. It makes total sense!
This discussion at typophile.com explores the probable cost, and I am in even more shock. One user said that big design agencies may charge more than $100,000 for a custom-designed font. Damn, that's a minimum of P43,000,000 just for a font! Although that's way much cheaper compared to what the London Olympic committee paid for the 2012 Olympics logo from Wolff Olins if you can remember.
Friends, you should never underestimate the cost of art and design. The Royal Family of Qatar did not pay $250,000,000 for a Paul Cezanne masterpiece just for nothing.